Feb. 9th, 2007 | 10:01 pm
feeling: excited
music: soma - the smashing pumpkins

I can't wait! :DDD Going to take a bus up to the greyhound station around 10:50am tomorrow morning and arriving in NYC around 2:35pm. Meeting up with
misatojaganshi
and I'm sure
dark_schuldig
as well 8DD neeer.
I still need to pack my shit and figure out what I'm wearing :\ my h.naoto cutsew isn't coming in time for me to wear, so ;.;
WISH ME LUCK WITH ALL OF THE CRAZIES! ♥♥
p.s: sorry for being such a whore lately and not really commenting. I don't know what's wrong with me, I'm in a mood. D:
---
Aug. 22nd, 2006 | 01:09 am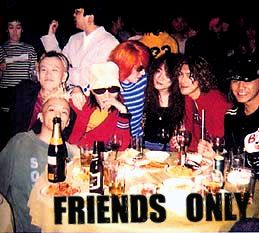 Comment to be added! no stalkers or h8ers plz.
(moved from now defunct
falleninsanity
)
---